A passenger bus moves through a waterlogged road in Mumbai. Photograph: Shailesh Andrade
Streets in Mumbai have turned into rivers and people waded through waist-deep waters. On Tuesday, the city received about 12.7cm (5ins) of rain, paralysing public transport and leaving thousands of commuters stranded in their offices overnight.
Poor visibility and flooding also forced airport authorities to divert some flights while most were delayed by up to an hour.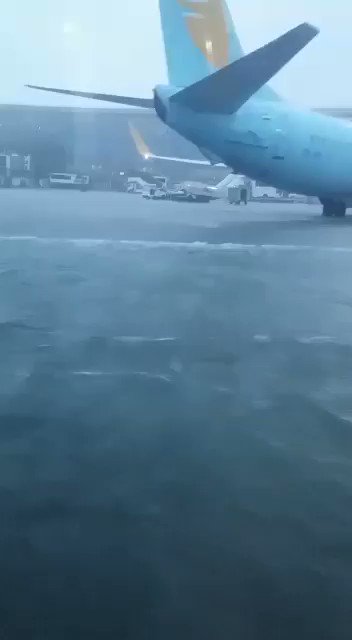 The National Disaster Response Force has launched a rescue mission with police to evacuate people from low-lying areas but operations were thwarted by the continuous rain.
The heavy rains, flooding, are delaying our rescue work. Even we are stranded, said Amitesh Kumar, the joint police commissioner in Mumbai.
Images and video posted on social media showed the extent of the flooding.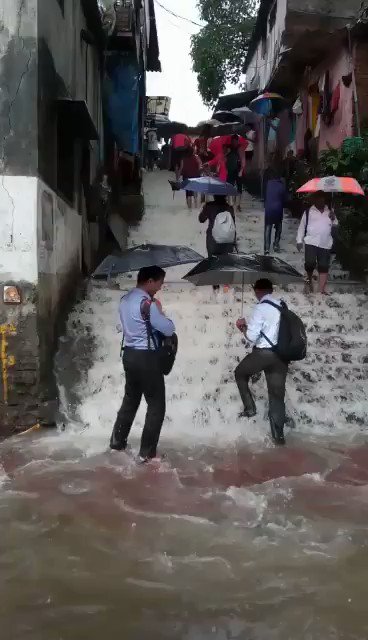 Rainwater swamped the King Edward Memorial hospital in central Mumbai, forcing doctors to vacate the paediatric ward.
We are worried about infections the rain water is circulating rubbish that is now entering parts of the emergency ward, said Ashutosh Desai, a doctor in the 1,800-bed hospital.
Although Mumbai is trying to build itself into a global financial hub, parts of the city struggle to cope during annual monsoon rains.
Floods in 2005 killed more than 500 people in the city. The majority of deaths occurred in shanty town slums, home to more than half of Mumbais population.
The meteorological department warned that the rains would continue for the next 24 hours.
Unabated construction on flood plains and coastal areas, as well as storm-water drains and waterways clogged by plastic garbage, have made the city increasingly vulnerable to storms.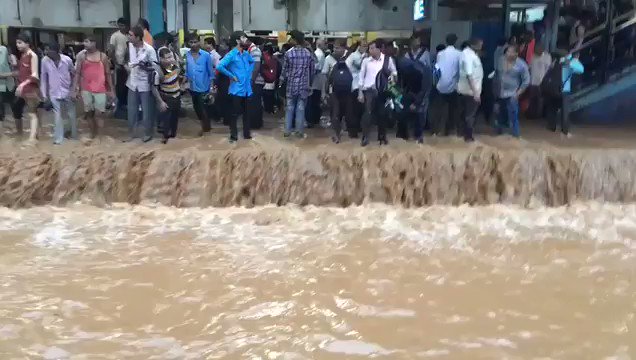 Snehal Tagade, a senior official in Mumbais disaster management unit, said 150 teams were being deployed to help the population in low-lying residential areas.
Low-lying parts of the city with a population of more than 20 million people experience flooding almost every year but large-scale flooding of this magnitude has not been seen in recent years.
We are mapping all the flooding zones to launch a project to build emergency shelters to make evacuation easy, said Tagade.
Many businesses asked employees to leave early in expectation of worsening traffic jams. Rains and a high tide in the western coastal city threaten to overload an ageing drainage system.