A key Democratic senator who was at the Oval Office meeting on immigration said President Donald Trump's denial that he called Haiti and African nations "shithole countries" is "not true" and that Trump made the "vile and racist" comments.
"He said things which were hate-filled, vile and racist," Senator Dick Durbin, of Illinois, who was at the meeting, told reporters Friday morning. "I cannot believe that in the history of the White House, in that oval office, any president has ever spoken the words that I personally heard our president speak yesterday."
Furthermore, Durbin said that "my thought that we might get a bipartisan agreement approved by the White House died yesterday."
Durbin's statement came after Trump attempted to deny comments that were widely reported by news organizations after the closed-door meeting. "The language used by me," Trump said in a Twitter posting on Friday morning, "was tough, but this was not the language used." Durbin said he had read press reports on the comments and hadn't seen any inaccuracies in the reporting.
Trump made the apparent denial after the White House didn't dispute the quotations a day earlier. Asked about the account, White House spokesman Raj Shah said "certain Washington politicians choose to fight for foreign countries, but President Trump will always fight for the American people." The White House didn't immediately respond Friday to a request for comment about whether Trump was specifically denying using the term "shithole countries."
The president ignored shouted questions about the vulgar remark during a White House signing ceremony Friday for a proclamation marking the Martin Luther King Jr. holiday on Monday. "No matter what the color of our skin or the place of our birth, we are all created equal by God," Trump said before signing the document.
Trump's remarks prompted criticisms from around the world, including some of those countries named. The African Union said it was "frankly alarmed" by the comments, according to the Associated Press. An opposition lawmaker in Ghana called upon developing nations to boycott the U.S. until Trump leaves office. The United Nations human rights office in Geneva called the remarks "shocking, shameful," Agence France Presse reported in a tweet.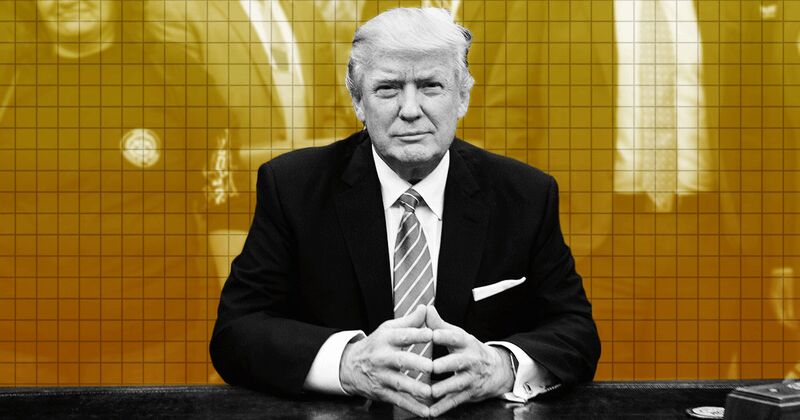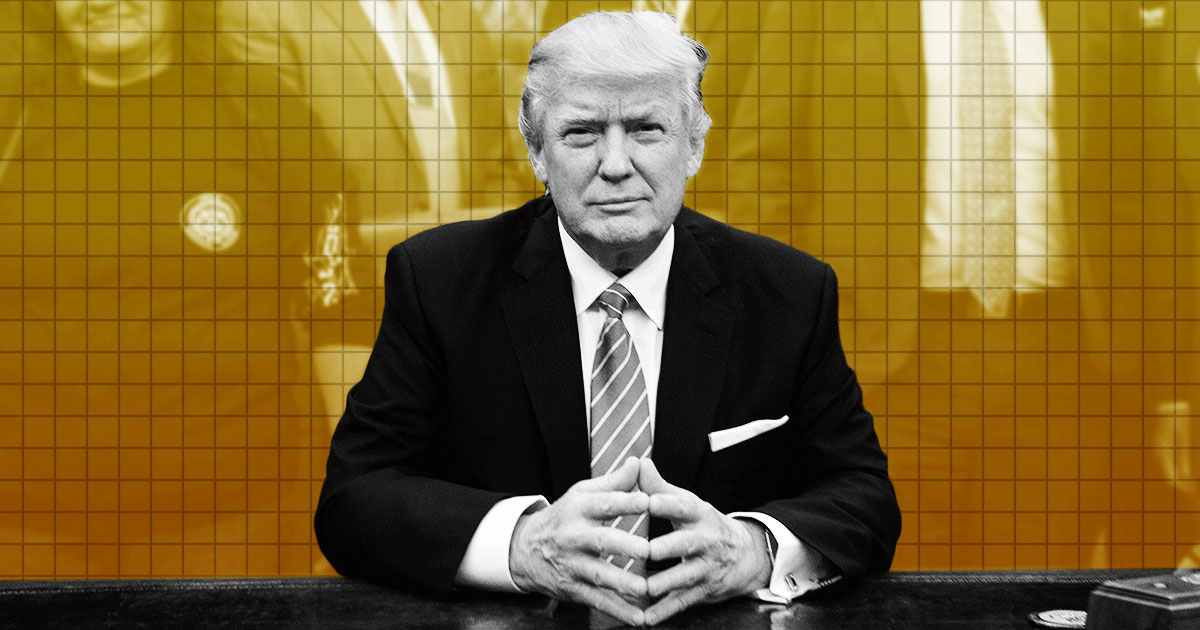 U.S. Criticism
The language was also condemned by lawmakers in the U.S. — mostly Democrats but including at least one prominent Republican.
"If the reports are true, he should take them back. I disagree with them completely," Florida Governor Rick Scott, a Republican, told Fox News Friday. "We have very good legal immigration in our state."
Trump's remarks were made in a meeting with lawmakers who suggested restoring protections for people from those countries as part of a broader bipartisan agreement on immigration issues, the three people said. The Washington Post first reported Trump's comments.
Shah went on to list the White House's demands for an agreement that would protect undocumented immigrants who were brought into the country as children and stressed that the president favors merit-based immigration.
'Big Step Backwards'
"The so-called bipartisan DACA deal presented yesterday to myself and a group of Republican Senators and Congressmen was a big step backwards," Trump said in a series of tweets Friday. He criticized lack of funding for a border wall between U.S. and Mexico, provisions he said would worsen chain migration and the diversity visa lottery and that the U.S. "would be forced to take large numbers of people from high crime countries which are doing badly."
"I want a merit based system of immigration and people who will help take our country to the next level," Trump continued. "I want safety and security for our people. I want to stop the massive inflow of drugs."
The president made the comments on the eve of the eighth anniversary of the earthquake that devastated Haiti, killing as many as 300,000 people. On Thursday, Haitian President Jovenel Moise demanded a meeting with the top American diplomat in the country, Charge d'Affaires Robin Diallo, according to State Department officials. Moise was expected to lodge a formal protest. Michele Sison has been confirmed as the new U.S. ambassador, but has not yet arrived.
Protests in Haiti?
The officials, who asked for anonymity to discuss a diplomatic matter, are concerned that the episode may provoke protests in Haiti because commemorations have been planned to mark the anniversary.
The Post reported that Trump singled out Haitian immigrants further, telling lawmakers they should be dropped from any deal.
"Why do we need more Haitians?" Trump said, according to the newspaper, which cited people familiar with the meeting. "Take them out."
Trump waited hours before denying making the reported comments about Haitians and alleging that they were made up by political foes. "Never said anything derogatory about Haitians other than Haiti is, obviously, a very poor and troubled country," he tweeted Friday. "Never said 'take them out.' Made up by Dems. I have a wonderful relationship with Haitians. Probably should record future meetings – unfortunately, no trust!"
In the U.S., strong criticism followed initial reports of the Oval Office episode, with most though not all of it coming from Democrats.
Democratic Senator Patrick Leahy of Vermont, who wasn't in the meeting, in a tweet called the president's remarks, "Breathtakingly offensive. Worse, it's ignorant of American ideals."
The chairman of the Congressional Black Caucus, Democratic Representative Cedric Richmond of Louisiana, said the president's statement "reinforces the concerns that we hear every day, that the President's slogan Make America Great Again is really code for Make America White Again.' "
'Unkind, Divisive'
In the strongest reaction from a Republican, Representative Mia Love of Utah, a child of Haitian immigrants, demanded an apology and said the president's remarks were "unkind, divisive, elitist, and fly in the face of our nation's values."
"My parents," Love said, "came from one of those countries but proudly took an oath of allegiance to the United States and took on the responsibilities of everything that being a citizen comes with."
Senators Lindsey Graham, a South Carolina Republican, and Richard Durbin, an Illinois Democrat, were among the lawmakers who met with Trump at the White House to present a deal that a small group of lawmakers had reached on immigration issues.
About a half dozen lawmakers were in the meeting, which also included Trump senior adviser Stephen Miller, legislative director Marc Short and Homeland Security Secretary Kirstjen Nielsen, according to one person briefed on the meeting.
Representative Steve King, Republican from Iowa, supported Trump on Twitter Friday. "Hang in there Mr. President @realDonaldTrump. If those countries aren't as you described, Democrats should be happy to deport criminal aliens back to them. &End #AnchorBabies, too," he tweeted.
Restoring Protections
The lawmakers discussed restoring protections for immigrants from Haiti, El Salvador and African countries, the Post reported, which for nearly three decades have been granted to help people who are temporarily unable to return to their countries because of armed conflict, disasters or other conditions. The administration announced this week that it would end the protection for people from El Salvador in 2019.
For more on Trump's tweets, check out the podcast:
"Why are we having all these people from shithole countries come here?" Trump said, according to the Post, which quoted two people briefed on the meeting. Trump then suggested the U.S. should instead accept more people from countries like Norway, whose prime minister he met with Wednesday.
Trump was reported in December to have made similarly disparaging comments last year about people who had received U.S. visas in 2017. He said that people from Haiti "all have AIDS" while people from Nigeria would never "go back to their huts," the New York Times said.
Shah said in an email that Trump "is fighting for permanent solutions that make our country stronger by welcoming those who can contribute to our society, grow our economy and assimilate into our great nation. He will always reject temporary, weak and dangerous stopgap measures that threaten the lives of hardworking Americans, and undercut immigrants who seek a better life in the United States through a legal pathway."
Read more: http://www.bloomberg.com/