Star of a string of 60s classics fell foul of Hollywood because of his temper but found a fresh lease of life in comedy, from TVs Larry Sanders Show to the Men in Black films
Rip Torn, Americas celebrated wildman actor, has died aged 88. Torn, who had been a constant presence on stage and screen since the mid-1950s, was arguably better known for his eccentric, and occasionally violent, antics when the cameras werent rolling and on one notorious occasion, when they were.
His publicist, Rick Miramontez, confirmed Torn died Tuesday afternoon at his home with his wife, actor Amy Wright, and daughters Katie Torn and Angelica Page by his side. No cause of death was given.
During the filming of Norman Mailers film Maidstone, a largely improvised production made at the height of the late-60s counterculture, Torn played Mailers brother, and attacked Mailer for real, hitting him over the head with a hammer and then attempting to strangle him. Mailer responded by biting Torns ear.
Torns reputation for irascibility had already been established inside the industry after a row with Dennis Hopper during the pre-production of Easy Rider, the seminal 1969 counterculture biker movie, that led to Torn being replaced by Jack Nicholson before shooting began. The incident became more widely known after Hopper claimed on a TV talkshow in 1994 that Torn had pulled a knife on him; Torn subsequently sued, claiming that Hopper had in fact pulled the knife on him. The court found in Torns favour, and awarded him $475,000 in damages.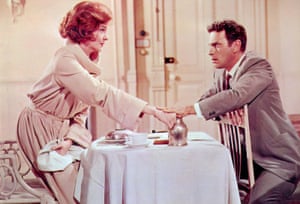 Read more: http://www.theguardian.com/us