The first thing you'll see when you walk into Eaton Workshop, a hotel opening in late spring 2018 in Washington, is a custom-commissioned video art installation by AJ Schnack, shown on a series of vintage-style television screens. All day long, it'll broadcast a montage of footage from the presidential elections of 2012 and 2016 that's built around one pointed question: How did our country get where it is today?
It's not a subtle statement, and it's not meant to be.
In Trump's Washington, Eaton is planting a clear flag as a haven for Democrats. It's the world's first politically motivated hotel, the flagship for a global brand that's built around social activism and community engagement. And it comes with a pedigree: As the daughter of Ka Shui Lo, the creator and executive chairman of Hong Kong-based Langham Hospitality Group Ltd., founder Katherine Lo knows a thing or two about luxury hotels and world-class service.
The Big Idea
Lo firmly believes that hotels ought to be catalysts for good. In a world where we can be conscious consumers—of everything from clothing to food to baby products—she argues there's a place for conscious hotels, too. This isn't a revolutionary idea: Already, 1 Hotels has built a small collection of luxury properties entirely around the idea of sustainability, and Shangri-La Hotels & Resorts has made a significant, brand-wide commitment to bolster community programming for disadvantaged children in all of its destinations. It's one of many five-star brands that have a conscious ethos but choose not to flaunt it.
Eaton Workshop is different. With a premise that's built around liberal activism and civic engagement, the brand will weave a liberal philosophy into every aspect of the guest experience, some more obvious than others.
Among the subtler points is the significance of the company's name: a nod to the high-end shopping mall of that name in Montreal that captured the fascination of Ka Shui Lo when he fled the Cultural Revolution in China. The mall, says Katherine, was a beacon of freedom to her father—and when she found an archival photo bearing its old motto, "Progress and better living," the two Eatons became forever intertwined.
The Washington hotel—which has 209 rooms just north of the National Mall—will be the brand's flagship, with a second location opening in Hong Kong in 2018 and new constructions set to rise in San Francisco and Seattle no sooner than 2019.
A Hotel With an Agenda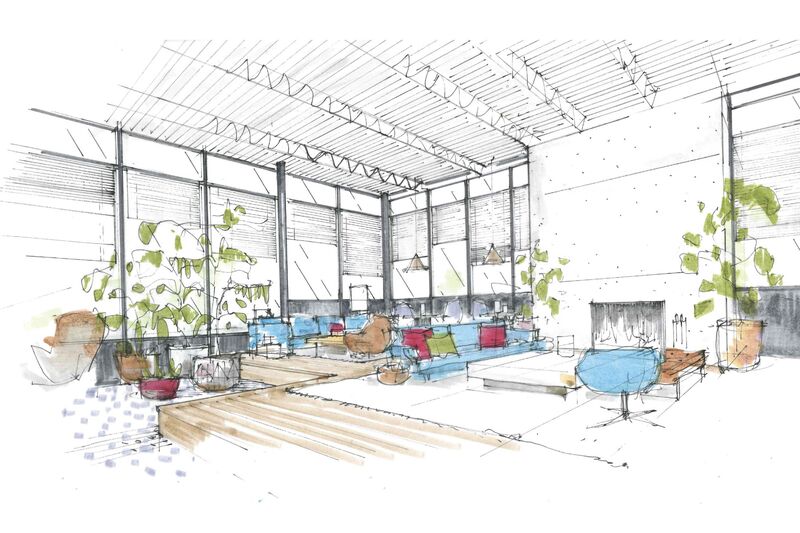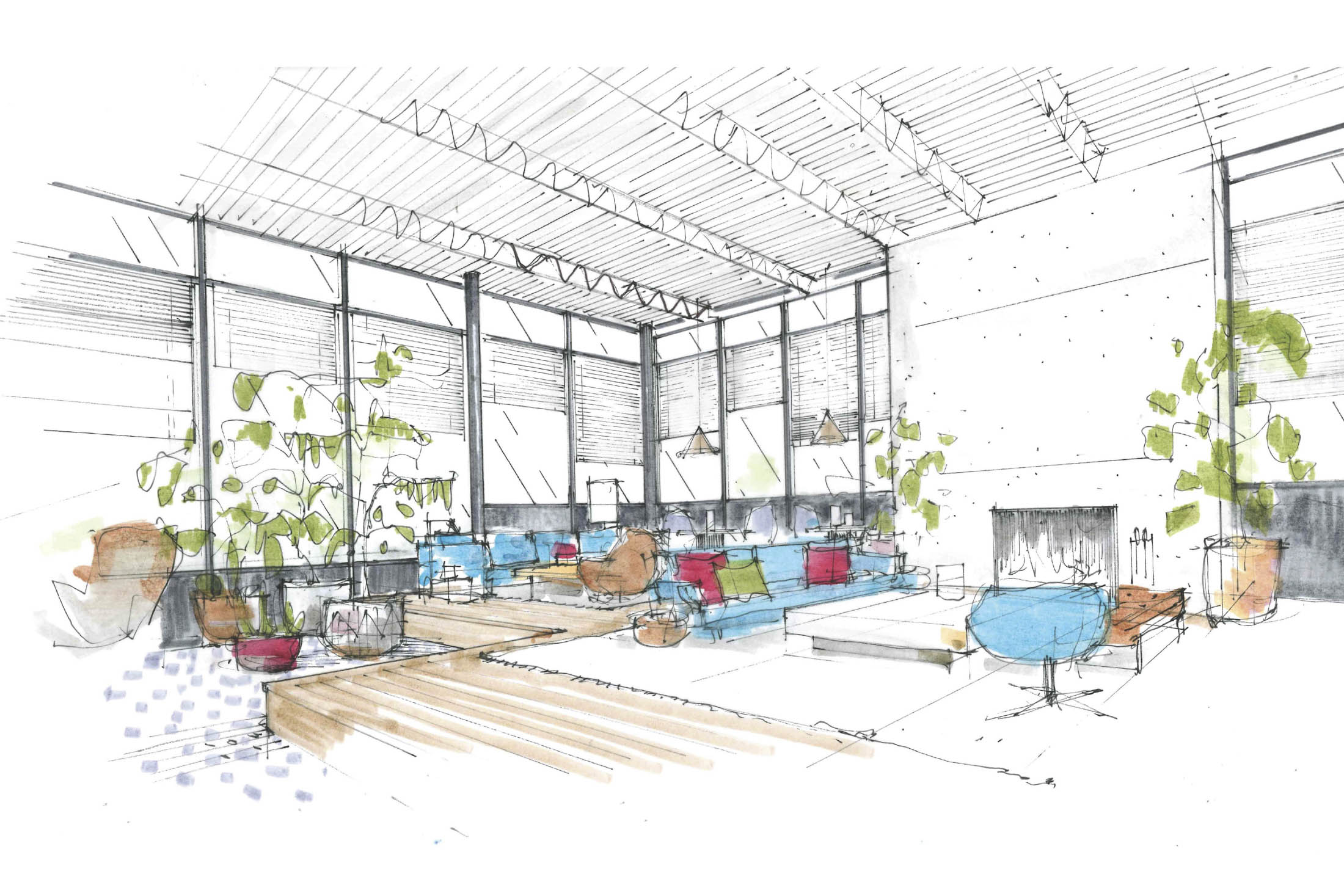 Among the Washington location's programming signatures will be a sort of TED talk series driven by the liberal agenda, consisting of fireside chats and rooftop lectures that Lo hopes will be free, open to the public, and streamable as Eaton-branded podcasts. Then comes the art program, which—aside from the political statement piece at check-in—will include commissions from at least a half-dozen up-and-coming local artists and a street-facing exhibition window curated in partnership with local museums and institutions. A co-working space will prioritize memberships for progressive startups, activists, and artists, while a wellness program will offer "inner-health-focused treatments" such as Reiki and sound baths, rather than facials and massages. (Some of these features will roll out a few months after the hotel opens.)
Just as important, partners and staff will be brought on board, both for their skills in the food and beverage worlds and their activist track records. For instance, Lo saw the cocktail director of the famed Columbia Room, Derek Brown, as a perfect fit to be the hotel's beverage director—not just because he's won such awards as magazine's Bartender of the Year but because he "cares deeply about social justice." To wit, Brown actively champions policies that fight sexual harassment in the bartending industry and acts as chief spirit advisor for the National Archives.
Similarly, Lo says that the "amazing life story" of house chef Tim Ma "perfectly expresses our brand ethos." The Chinese-American culinary up-and-comer was an engineer at the National Security Agency for years before discovering his true passion in food. At Eaton's to-be-named restaurant, Ma is planning a menu with a heavy focus on vegetables from an on-site garden.
A guest who does nothing other than check in, sleep atop Eaton's organic mattresses, and check out will still have a sense of the hotel's mission, says Lo. "We plan to have new ideas in the minibar—an activist toolkit, for example, that includes sheets with information to help you call your congresspeople. And if we'd been open during this year's Women's March, I could have seen us putting poster boards and markers in the rooms!"
Political statements such as these will be tailored to each property. In Hong Kong, for instance, Lo says she'd like to replace Bibles in the nightstand drawers with copies of the United Nations Declaration for Human Rights.
A Place for Thought Leaders (but Not All of Them)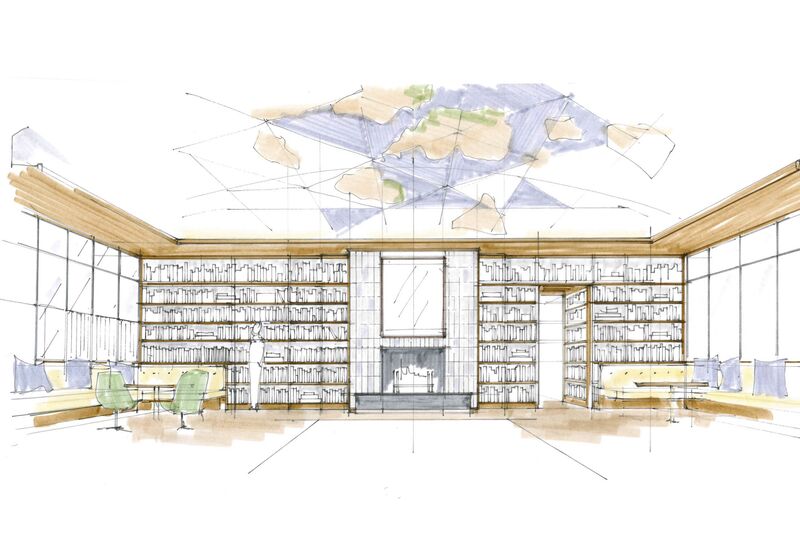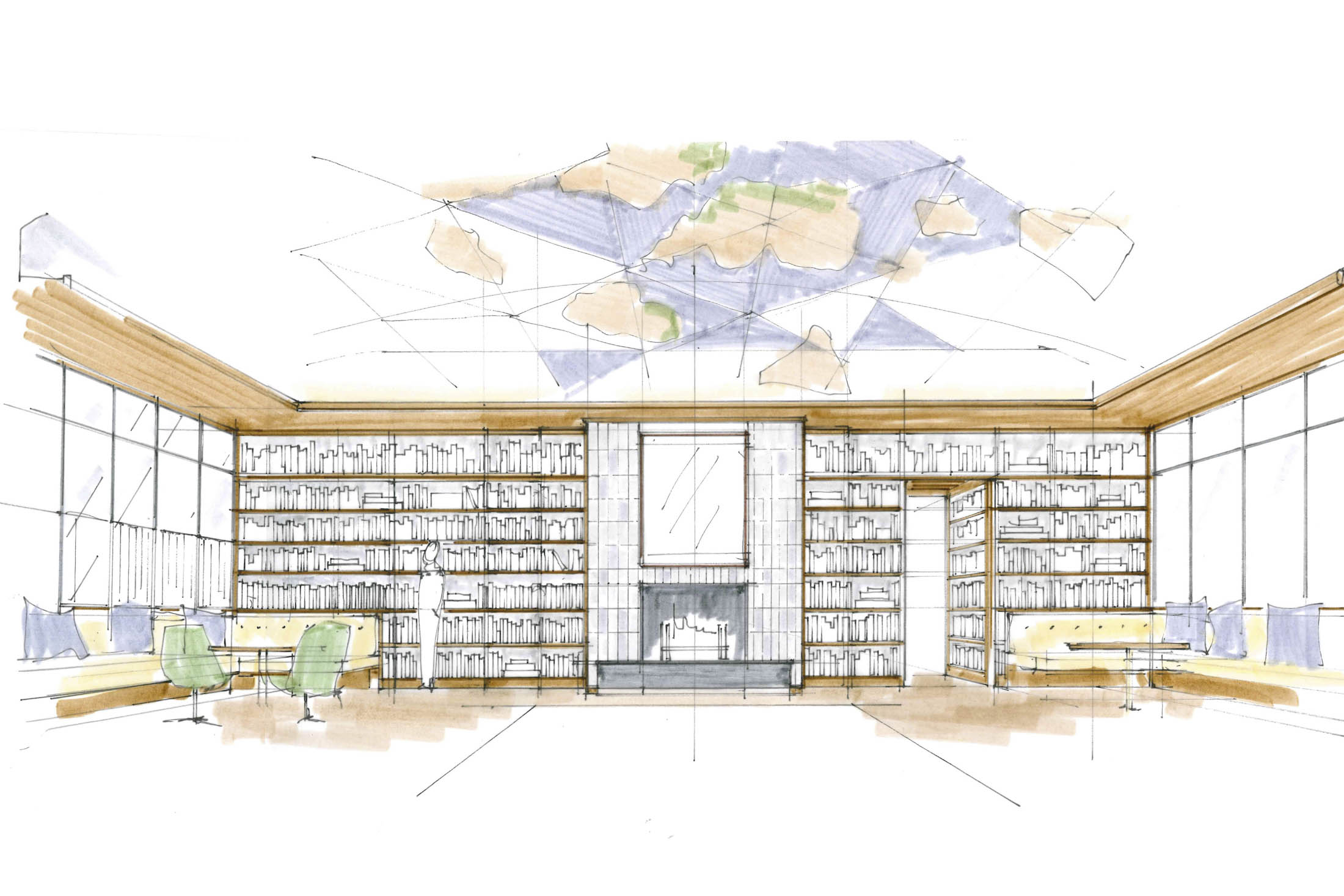 Lo understands that Eaton Workshop isn't for everyone. "Self-selection is definitely one of our strategies," she says about branding and marketing materials that directly appeal to the "woke" crowd. "We wanted to emphasize that it's a place for people who are thinking outside the box and want to effect a change in the world," she says.
Though she repeatedly talks about fostering a culture of diversity and inclusion, Lo also tells Bloomberg that "the goal isn't to bring together left and right." Instead, she wants to create "a diversity of fields and backgrounds as well as gender and ethnicity." In other words, her hotel should represent the antithesis of the Trump hotel that's just a few blocks away, offering an intellectual playground to those who may feel marginalized by the current administration's agenda.
This is partisan politics playing out on the city's hotel scene; whether that will hurt or help Lo's bottom line remains to be seen. But if the Trump Hotel is any indication, Lo may be poised for big success. According to the , the president's hotel brought in $1.97 million in profits during the first four months of the year, despite business projections that had forecast a loss of $2.1 million.
"It's Like a Non-Profit but Better"
Though her goal is to create a successful, scalable business, Eaton Workshop is not built to pad Lo's pockets. On the contrary, she sees the entire enterprise as a means to a philanthropic end, and hopes to use the hotel profits to fund community arts initiatives in the brand's respective destinations.
Each location will have a radio station, cinema, and music venue so local talent can produce or showcase work in a state-of-the-art space at low—or no—cost. In Washington, the building's history as a printing venue has inspired Lo to create a writer's residency, where investigative reporters can be hosted on site for several months while pursuing important stories.
Artists will be invited to create short films, podcasts, or other types of content under the emblem of Eaton's in-house multimedia studio; the results will be available for guests to stream on personal devices, and each piece will feature a clear activist message and a call to action.
"We're hoping that our hotel revenues will propel our creative projects," says Lo, who likens the hotel to "a non-profit, but better." Still, room rates won't be extravagant; prices in Washington are likely to hover in the upper $200s. Thankfully, for members of both political parties—who are, no doubt, tired of dropping Benjamins for vodka drinks at the Trump International—the price of a martini should be less radical.
Read more: http://www.bloomberg.com/