More than 30 aides to President Donald Trump have been stripped of access to top secret intelligence, two people familiar with the move said.
The officials have been notified that they will be downgraded to lower-level "secret" interim security clearances, said the two people. None of the officials has been asked to leave the administration and their portfolios on top secret matters will be distributed to other staff members, they said.
Jared Kushner, Trump's son-in-law and senior adviser, is among those officials whose security clearance has been downgraded as a result of the new policy on interim clearances set by White House Chief of Staff John Kelly, said another person familiar with the material. The change means that Kushner lost access to some files, including those containing intelligence on foreign leaders and diplomats that can be used to gain an advantage in negotiations, according to a second person, who is familiar with the clearance process.
All of the officials whose clearances were downgraded held the top secret designation on an interim basis. Kelly set a new policy that took effect last week that permits interim clearances only at the secret level and not permitting temporary clearances at higher levels.
The revelations come as the White House weathers intense criticism over its handling of sensitive intelligence after former Staff Secretary Rob Porter was permitted to keep his clearance status for months even though the FBI said it had provided the White House a report including allegations of domestic violence from his two ex-wives.
Grassley Wants Answers
Senate Judiciary Chairman Chuck Grassley this week called for answers from the White House and the FBI about reports that dozens of top officials still lacked a full security clearance and that some them, including Kushner, had access to the highly classified President's Daily Brief prepared by intelligence agencies.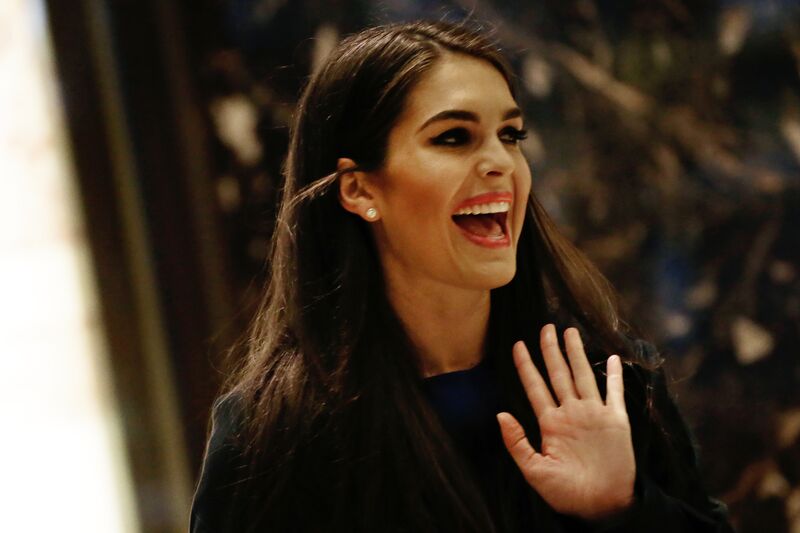 The crackdown on clearances also come amid the drama of a special counsel investigation into Russian election meddling and potential ties to Trump election advisers. Trump communications director Hope Hicks, who had been romantically linked to Porter and who testified Tuesday to a House panel in the Russia probe, on Wednesday announced her plans to resign in a statement released by the White House.
In an earlier memo released Feb. 16, Kelly said that the administration must "do better" in its handling of security clearances. Kelly said he would discontinue all "Top Secret or SCI-level interim clearances" for people who have ongoing investigations stretching back to June 1, 2017, using an acronym for "Sensitive Compartmented Information." While the new policy was set to take effect on Feb. 23, White House officials have declined to say who would be affected.
In a statement last week, Kelly didn't address whether Kushner's security clearance would be revoked but said he had "full confidence" in his ability to continue his foreign policy work. Trump said at a news conference last week that "I will let General Kelly make that decision. I have no doubt he'll make the right decision."
A spokesman for Kushner, who spoke on condition of anonymity, said that no concerns have been raised to Kushner about his security clearance and that the White House's new security clearance policy doesn't affect Kushner's ability to do his job. His assignments by Trump include leading efforts to achieve peace between Israel and the Palestinians, overhauling prison sentencing and technology innovations.
Read more: http://www.bloomberg.com/