Family announces death on social media sites, saying: Verne was an extremely caring individual
The actor Verne Troyer has died, according to a statement posted to his social media pages on Saturday. He was 49.
Troyer, who was 2ft 8in tall, found fame in Mike Myers Austin Powers spy spoof movies as Mini-Me, a clone of the villain Dr Evil. The last Austin Powers film, Goldmember, was released in 2002.
Other roles included Griphook in Harry Potter and the Sorcerers Stone (2001), Coach Punch Cherkov in Myers The Love Guru (2008) and Percy in Terry Gilliams The Imaginarium of Doctor Parnassus (2009). Troyer also appeared in Madonnas video for her 1999 song Beautiful Stranger and made appearances on reality TV.
Myers said on Saturday: Verne was the consummate professional and a beacon of positivity for those of us who had the honour of working with him. It is a sad day, but I hope he is in a better place. He will be greatly missed.
Having experienced struggles with alcoholism, Troyer was admitted to hospital earlier this month. His family announced his death in a statement posted to Facebook and Instagram.
It is with great sadness and incredibly heavy hearts to write that Verne passed away today, the statement said.
Verne was an extremely caring individual. He wanted to make everyone smile, be happy, and laugh. Anybody in need, he would help to any extent possible. Verne hoped he made a positive change with the platform he had and worked towards spreading that message everyday.
The actor Marlee Matlin tweetedthat Troyer had a lovely smile with a caring and big heart, he helped raise money [for Starkey Hearing Foundation] for free hearing aids for deaf and hard of hearing people. RIP.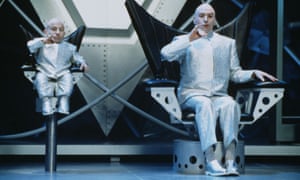 Read more: http://www.theguardian.com/us