We must learn from the wisdom of traditional societies, says the writer whose new book Horizon describes his life through six geographical regions
While Extinction Revolution was gearing up for another impressive protest, Barry Lopez was considering a pair of sparrows mating atop a cantilevered sign on New Yorks Upper East Side.
It wasnt the most momentous of couplings, hardly the millions-strong gathering of geese he witnessed in his award-winning book Arctic Dreams or as moving as his account of buffalo sheltering from a late-season blizzard and singing the song of death in Winter Count, but Lopez is as ever on the lookout. Widely considered to be greatest of naturalist writers, Lopez calls the coupling a refreshment for the eye.
I notice those things even in urban environments because theyre a pleasant contradiction to the hammering urban intensity and headlong progress that defines so much of the city.
Few writers have chronicled more exquisitely how natural landscapes shape and are shaped by human desires and imagination. At 74, his latest book,Horizon, is an attempt to describe his own life through his experience of six regions: Oregons Cape Foulweather, where Captain Cook first set foot in North America; the Galapagos, where he observes sea lions caught in a net calm themselves as he works to free them; the high Arctic, again, locale of his greatest work; Australias Botany Bay; equatorial Africa; and the ice shelves of Antarctica, where he notes that there is no longitude at the south pole because every direction is north.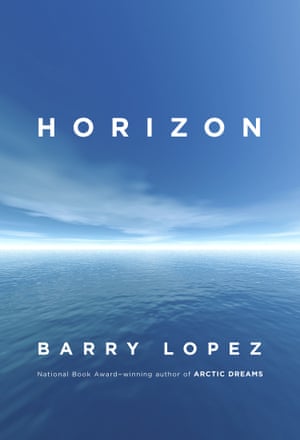 Read more: http://www.theguardian.com/us