Claims have hurt efforts to help people around world in acute pain, say palliative care experts
An attack on the World Health Organization (WHO) by US politicians accusing it of being corrupted by drug companies is making it even more difficult to get morphine to millions of people dying in acute pain in poor countries, say experts in the field.
Representatives of the hospice and palliative care community said they were stunned by the Congress members report, which they said made false accusations and would affect people suffering in countries where almost no opioids were available.
At least 5 billion people live in countries where there is limited or no availability of opioids for pain treatment, according to the International Association for Hospice and Palliative Care (IAHCP). More than 18 million people a year worldwide die with untreated, excruciating pain, the organisation says.
The report by the Democratic congresswoman Katherine Clark and the Republican congressman Hal Rogers, published in May, has undermined efforts to encourage governments to buy generic morphine or other appropriate opioids and doctors to prescribe them, dealing a severe blow to the struggle to help people dying in acute pain from cancer, Aids, injuries and other conditions, the IAHPC says.
The palliative care experts say low- and middle-income countries need cheap morphine, not patented opioid drugs such as OxyContin, at the centre of the US opioids crisis.
According to the UNs International Narcotics Control Board (INCB), only 10% of the worlds morphine is used for palliative care. Almost all of the remainder is converted into codeine and used in cough medicine for sale in wealthy nations. That makes it difficult for countries with fewer resources to procure any of the limited amount of morphine available for palliative care, said a 2018 INCB report on access to controlled drugs for medical use.
There is anxiety in many countries about the potential for opioid addiction, which has been heightened by events in the US.
The Congress members accused WHO and the palliative care community of being influenced by funding from Purdue Pharma, the company accused of precipitating the disaster in the US. Two sets of WHO guidelines on the prescribing of opioids wrongly claim the drugs are safe, says the report, supporting Purdues claim that dependence occurs in less than 1% of patients and talking of the need to tackle opiophobia, which stops doctors prescribing the medications.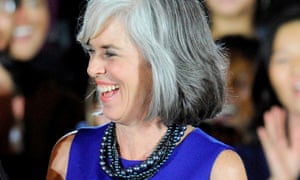 Read more: http://www.theguardian.com/us